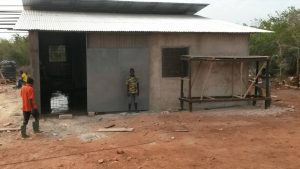 KT's Oil Pressing Building is complete, but lacking Electrical hook up. The Tanzanian Electrical Supply Company (TANESCO) has given KT an estimated hookup cost of $25,600 USD. This includes over 1 Kilometer of High Tension cable, the transformer and the hookups for two buildings.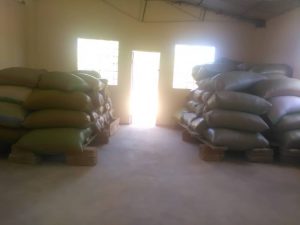 The warehouse is full of sunflower seed ready to be processed.

We have purchased our oil press. This is KT's oil press. It is still in Dar es Salaam and will be delivered as soon as we have electricity.
If you would like to see the full Estimated report from TANESCO, click on this link. Additionally if you would like to see a map of the KT farm and where the electrical lines will run and transformer placement, click on this link.
As of 7-September-2018 we have raised $15,800 towards the full cost of $25,600 for electrical installation. Would you consider helping us raise the remainder so we can proceed with this business, and Lord willing start earning income and moving our non-profit towards self-sufficiency while helping poor farmers with value addition and greater market value for their harvest?
MRDS is KT's charitable partner in both the USA and Canada, and from where you will receive your tax deductible receipt. To donated in Canada, please use project code "KTTanzania.001" If you want to donate in another country, please contact us for options.
Your support is empowering Tanzanians and lifting them out of poverty.