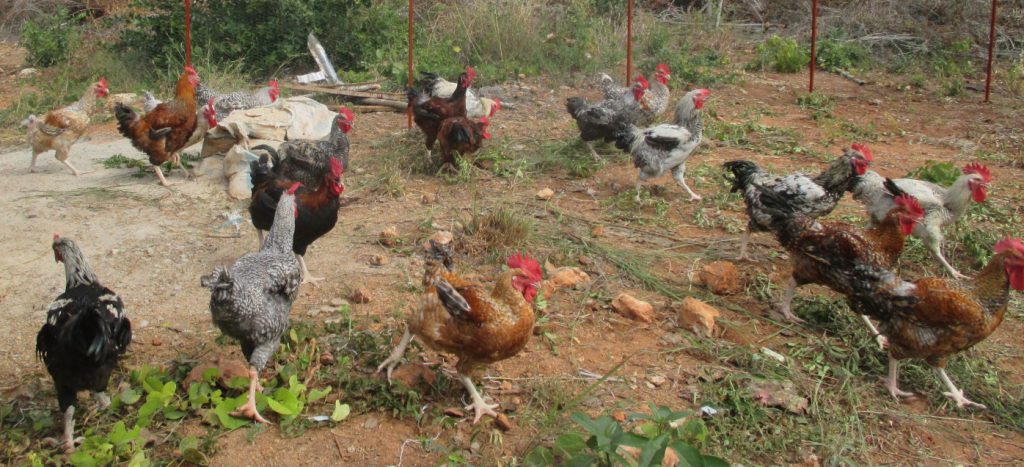 KT is raising chickens, an improved local variety called Kroiler (and NOT to be confused with broiler). We had about 2000 chickens but are now thinning out the roster of the first two batches. We plan to raise the rest of the hens and a few roosters for parent stock. By October we will start breeding and hopefully by November have our first new generation of KT birds.
The goal is to breed chicks and then supply chicks, feed, vaccines and medications as necessary and whatever else is needed for the local villages to be able to be growers. They grow the chickens to full weight and then bring them back to KT for sale. KT slaughters, packages, freezes and markets. A win-win for everyone involved.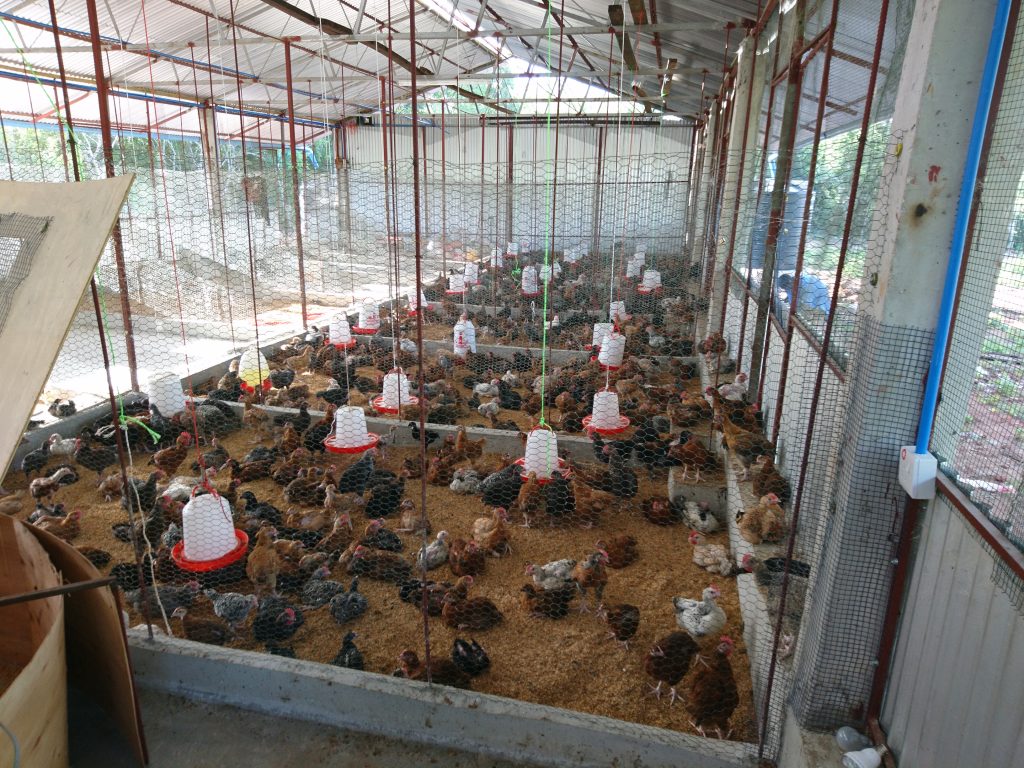 Consider supporting our sustainable chicken project until it is sustainable in about one more year.